Best Electric Violins & Buying Guide
If you are looking for a best electric violin, then you have come to the right place. If you take your playing seriously, this is not a decision you can make quickly or easily. It takes lots of consideration before making the leap into the final purchase.
Searching on the Internet can often leave you empty-handed, and you may even end up more confused after your search compared to when you started.
Luckily, we have compiled some of the most important information about electric violins to make the process easier for you.
Here you can find information on some of the most popular electric violin models on the market. We have taken the time to research these models by scouring and implementing information from:
Buyer Reviews
Online Violinist Forums
Expert Input/Opinions
We have analyzed and compiled this information so that you don't have to. You can make your decision much easier and dedicate your time to becoming more familiar with your new model.
Electric Violins That We Recommend
Factors To Consider When Choosing Electric Violin
The most important options for a violin will vary depending on the player, but there are many features that should make everyone's list in terms of importance.
Identifying these factors will not only help you narrow down your search process, but it will also ensure you get the most out of the experience upon initial purchase and in the long run.
Budget:
Planning ahead of time within your budget will help you in choosing the best electric violin. You should set a specific price range to help you narrow your search and make the process much easier.
The price range can vary greatly for acoustic models from less than $100 to over $100,000 for the finest antiques, but the range for the best electric violins isn't nearly as wide.
You can expect to pay around $100 for a cheap electric violin up to around $5,000 for the finest models. You can group the available electric violin models into several price groups:
Under $500 Group
When buying your first electric violin, you must remember to allow room in your budget to also purchase a quality amplifier, pickup and effects processor.
You can spend around $250 on an affordable instrument along with the quality extras to get the enjoyment of playing electric in addition to the reliability of an affordable model you own instead of having to rent.
$500 to $1,000 Group
Shopping for violins between $500 and $1,000 allows your options for quality to open up much more.
Violins in this range can help you save from the most expensive models, but they still offer a quality that is good enough for skill practice or performance. Features in this price range are relatively limited, but wood and paint esthetics are adequate though plain.
Instruments in the range are mass produced, but you can find reliable brands such as Yamaha that are known for high-quality assurance standards. These instruments are impressive in tone and ability to play.
$1,000 to $2,000 Group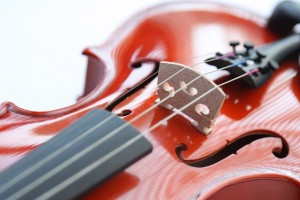 Electric violins in this price range will show even more attention to appearance, build and extra features. Some may consider instruments in this range to be the best values the electric violin market has to offer.
This is because the models in this range are suitable enough for professional performance or even recording. They are a step above lower-priced instruments in terms of design and ability to produce impressive tones.
Models in this range include the Yamaha SV-200 with its equalizer dial and dual-piezo pickup, Bridge violins with carbon composite bodies that produce a rich tone, Aurora 4 and 5-string models made of transparent acrylic with colorful LED lights and the NS Design NXT with the innovative JackPot potentiometer just to name a few.
You can also find the handcrafted Vector Prodigy that offers the benefits of unique appearance from personally-grown wood as well as the acoustic sounding tone that comes from meticulous design and construction.
$2,000 to $3,000 Group
Electric violins beyond the $2,000 range are without a doubt of professional quality. These models are most likely hand-crafted with advanced design components and features.
They offers detailed and fully expressive tonal execution with their available pickup designs. Models in this range include the Vector Prodigy Pro, NS Design CR and Stratton Skull handcrafted models among others.
$3,000 and Beyond Group
Electric violins priced at $3,000 and above are more rare with especially beautiful wood patterns, veneers and finishes.
In this price range, there is little difference in improvement of build, pickup or tonal quality over the electric violins in the $2,000 to $3,000 range. The cost comes not just from the highest in tonal and build quality but also a combination of exceptional function and visual art.
These models act as great conversation pieces even when not in use as performing instruments. Custom finished ZETA and Fourness models, Wood Violins Vipers and Jordan violins are popular models in this category.
Needs
Once you have determined your budget, you should also assess what you need from the violin. Some people may just want a model they can use to practice with quietly, but others may plan to use their electronic violin for performing as a hobby or professionally.
Some people may want a reliable violin that they can use for practice initially and eventually develop into a serious performance instrument.
Some models are suitable for just one of these purposes over the other, but many models are capable of serving both purposes equally as well. Fortunately, there are various styles to choose from to suit all of these needs.
Practice Models
Depending on your environment, any violin you use primarily for practice should be used with headphones. This is to show consideration to those around in addition to allowing you to fully focus on the sound and development of your skill.
Many electric violin models have headphone jacks already built in, so they can easily be used as practice instruments.
Those without headphone jacks can still be used with headphones, but they will require the use of additional equipment such as amplifiers or effects processors that have their own headphone jacks built in.
Performance Models
Many high-end electric models work well for recording and performance, but you may want a more advanced model depending on how serious your recording and performance goals are.
In these instances, it is better to invest in a fully capable unit with a strong and even output. More ambitious violin use will warrant a budget of at least $1,000 and beyond.
Those less expensive models can be adequate in some performance settings, but it is better to go for the most reliable quality when it counts in addition to avoiding the need for superior amplifiers and other enhancements to improve the sound.
Acoustic Electric Hybrids
Acoustic-electric violins are separate from electric models in that they are actually acoustic violins that feature permanently mounted pickups.
They vary greatly in wood quality, body, pickups, tone control and inputs/outputs. These styles may be appropriate for those looking to play acoustic styles with amplification in order to preserve the richness of tone with acoustic violins, but they are less suitable for louder full band performances as they may present issues with feedback.
Using effects with these violins may also cause feedback problems, so it is better to use a general solid-body instrument to provide a more predictable output at any volume.
Fretted Violins
Frets on violins allow the player to add guitar techniques for style or to master a particular sound. They also help simplify chord patterns for the left hand.
Frets act as a visual guide on the fingerboard in addition to providing absolute pitch when playing in loud settings where maintaining pitch can be more difficult.
MIDI Capability
MIDI-capable electric violins can be used to trigger MIDI tones when used with computers, control synthesizers, record MIDI tracks and transcribe notation. MIDI-capable models can only be used with certain types of MIDI equipment depending on their output type.
Tone
The tone of the violin may be considered by some to be the most important aspect of the instrument. How one perceives the tone may depend upon their personal preferences, but some electric models are made to sound more like acoustic violins compared to others.
The tone of the violin becomes much more natural sounding with more complexity and better pickup technology as models go up in price range. For most players, it is generally a good idea to start with an electric violin that possesses a tone that matches their preferences for an acoustic instrument.
The tone can always be altered through effects and EQ, but it is best to have an instrument with a standard tone that is already pleasing in order to be completely satisfied with the violin.
As an important aspect of a violin, an ideal tone can be one of the most difficult qualities to capture in a model. It may be best to try out different styles and share the sound with a colleague or superior violinist that can help you pick one that pleases you.
Jordan, Stratton Skulls, Vector Prodigy Pro and Wood Violins models feature a Barbera bridge that provides a bright and vibrant tone while the ZETA Strados pickup offers a more edgy sound. Bridge Violins, Fourness, Yamaha and standard Vector Prodigy violins are often warm and rich in tone with a very natural sound.
Models from the NS Design CR series feature on-board knobs for treble and bass modification that allow the player more tonal control and the ability to switch from neutral to bright to rich and dark tones easily.
Look & Feel
The look and feel of the violin can be just as important as its ability to play for some people. You want a model that you feel comfortable bringing to all settings, but it should also be impressive. You also need a model that you can adapt to and hold comfortably again and again.

Design
One of the most exciting features of electric violins is the versatility they present in appearance. Many models have outrageous designs that capture the attention of others, but some people prefer instruments that are more traditional in appearance.
Even though unique designs may have their more outrageous appearance, they still offer the same standard measurements and performance of acoustic models.
Popular models with extreme designs include the Sabre, Stingray and Viper models from Wood Violins, the Vector Prodigy, the Keebler Warhorse and models from NS Design. Models that are available with more traditional appearances are available from brands such as Yamaha, Bridge and MSI.
Even among these types, there are many colors and finishes available to provide a bold color even with a more traditional build.
Ergonomics
Factors such as the size, shape, weight, chin rest and shoulder rest all contribute to the ergonomics of a violin. Many electric violins are designed to allow the player to use their preferred shoulder rest with total comfort.
The Viper model from Wood Violins and the Warhorse from Keebler use a shoulder strap system that allows the user to play hands and neck free.
NS Design models have adjustable shoulder rests, and the SV-130 model from Yamaha requires the Kun shoulder rest which is included.
Weight is also an important factor that should not be overlooked, and many electric models are noticeably heavier than their average acoustic counterparts.
Other models may weigh much more, but their weight is handled more easily because the load is carefully balanced on the shoulder.
Most electric violins weigh a bit more than typical acoustic models, but the difference isn't usually too noticeable. Some of the lightest electric models include the Yamaha SV-250 and 255.
Making the Decision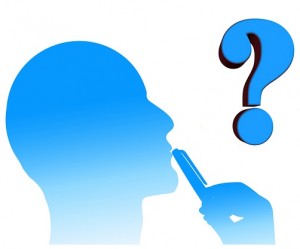 Players of all skill levels and styles may need help in upgrading to or initially purchasing new violins. Use the electric violin reviews available here as much as you can to help you determine the type of violin that will suit your purpose the best.
If you have gone through this much of our site, then you are more than likely equipped with much more information than you had before and much more than the typical electric violin shopper.
You have already examined the most important factors that distinguish electric violins and decided what you need in each factor.
After deciding which characteristics are the most important to you, all you have to do is narrow down your choices by determining which models match up well with the specifications you chose for each category.
Consider each factor on an individual level until you can find the available models that meet many or all of your preferences. Weigh all of your options before doing further hands-on research.
Learning about the ideal models that match your needs is the beginning, but you will be much more satisfied in the long run after actually getting your hands on them and testing them out.
Spending less time searching for a violin gives you more time to start playing it, so make the process easier and buy your perfect model as soon as you can.