Best Violin Reviews & Best Violin Brands For Sale
Did you know that having the best violin can also make you a better violinist? You already know a skilled player can bring out the best in the instrument, but the opposite also occurs. Having a quality violin will allow you to produce the best sound possible with less effort so you can focus on the music.
Good instruments allow you to develop much more naturally whereas violins of less quality can hinder the playability and make development much harder.
Here you can find details on the best violin brands, reviews on beginner, intermediate and professional violins, an electric violin guide and much more. This site provides you with a wealth of information to help you make an informed decision before purchasing a violin for you or your child.
Our Top Recommended Violins
Best Violin Reviews
The violin is the classic acoustic instrument. It produces a unique sound, not only among our world's musical instruments but within the string family it belongs to. It's sweet tone has a rich history dating back many centuries. Today, you still here it in the wide range of Classical and orchestral music as well as modern genres which incorporate it into bluegrass and country as well as pop and classical-crossover/new age music. Popular solo artists of today include orchestral violinist/conductor André Rieu and Josua Bell, as well as many other pop new age artists that you'll see filling up various YouTube channels and PBS music specials.
The sound of the violin is like a poem. It's often characterized as "divine". Of course the violin takes practice to play with efficiency and to master a consistent production of sound.The very first note you attempt to play will sound much different than the violins you've heard on your speakers or in concerts. It will sound like you are just scratching. The violin as an instrument has some of the most unnatural ways of holding and playing and can certainly be a tricky task until you learn it well. With patience and persistence, the awkwardness eventually becomes more natural as the violin becomes more a part of you.
As you get started and learn more about the violin, you'll become aware that it's an instrument that requires much care and maintenance. Just take a good look at how a violinist meticulously cares for their instrument. You can see the attention they give to their violin, from handling and carrying to tuning and playing.
Once you start playing the violin, you'll notice the appreciation from fellow musicians, band and orchestra members, and your friends and your family too. You'll become a part of a sophisticated musician community. You and your violin will virtually bond together as you practice, take lessons, and of course attend and play in orchestra and ensemble events. First things first, you'll need to choose your violin to begin with. And we've got you covered with our 5 reviews for the best violin for beginners available on the market today.
Best Violin for Beginners
1. Stentor 1500 Violin Review


Stentor is one of the best student violin brands, and the Stentor 1500 model is a wonderful instrument for beginner players. This model produces good sound, is easy to play and is often recommended by violin instructors as the best student violin.
It is hand-crafted with a fine-grained solid spruce top, a solid maple back and full ebony fittings. It features a hardwood chin rest, nylon tailpiece loop, red label strings and an alloy tailpiece with four tuners.
For its price, this model is one of the best violins for beginners with its quality and build. Those with little experience may find it difficult to set up the bridge or tune the instrument, but experienced players should find it easy.

It is a resonant instrument that stays tuned much better as compared to other inexpensive models in this price rage. It also comes with numerous accessories, including a horsehair bow with ebony frog, rosin and a lightweight case.
2. Cremona SV-500 Premier Artist Violin Review

Cremona is a brand well known for producing some of the best violins for beginners due to their playability. Having an easier time working with the instrument will encourage new players to keep progressing through their developing skill.
This particular model was recommended by Strings Magazine as a good choice for a first or second violin. It boasts superior sound, playability and workmanship that is impressive for its price.
For the violin beginner or the advanced student, it presents a remarkable tonal quality. This model is the most popular of the brand's beginner violins because of its sound in relation to its price. It produces warm tones that are resonant and balanced.



The model is constructed of solid maple and hand-carved solid spruce with a red-brown varnish. It features Swiss-style ebony fittings and an ebony fingerboard with a lightweight tailpiece for easier tuning. It comes with a Stradivarius-style chin rest, deluxe Brazilwood bow and oblong case.
3. Knilling 114VN Sebastian London Violin Review

Knilling is also held highly by violin teachers as one of the best violin brands for beginners, and it is one of the largest producers of student string instruments in the world.
These instruments are made with superior materials and craftsmanship with quality components in order to ensure excellent sound quality, easy tuning and practical playability. As a good violin for beginners, the Knilling 114VN model is an affordable instrument that can be tuned easily enough, even by new players.
The violin is fully carved and graduated for a superb tone, and it features an even grain spruce top, solid carved maple back and maple neck, scroll and ribs. Its pegs, fingerboard and saddle are made of ebony, and it features built-in tuners and D'Addario Prelude steel-core strings.

The best beginner violin should be easy to set up and play, and this model includes a genuine white horsehair Brazilwood bow with ebony frog and rosin. It also features a shaped case with a zippered cover, fully lined interior with a matching blanket, two bow holders and an accessory compartment.
4. Cecilio CVN-500 Solidwood Ebony Violin Review

The Cecilio CVN-500 is an instructor-approved model that is suitable for intermediate violinists and more serious and dedcated beginners. It is constructed of hand-carved solid spruce in its top with its back, neck and sides made of hand-carved flamed maple. The model has a satin antique varnish, and it is strung with D'Addario Prelude Strings.
Its fingerboard, pegs, tailpiece and chin rest are made of ebony, and its fine tuners are nickel-plated. Users appreciate the quality of the fine tuners and the strings as the model tunes very well for a student violin.
Aside from tuning, this beginner's violin requires no other setup. The bridge is already placed correctly, the tuners are wound and the string height is just right. Buyers also appreciate the fingerboard and the ease of playability.

The Cecilio CVN-500 is one of the best starter violins for serious players, and it comes with a Cecilio chromatic tuner, lesson book and metronome. Also included are the rosin cake, extra bridge, shoulder rest, hard case and two Brazilwood bows with unbleached Mongolian horsehair.
5. Mendini MV500 Solid Wood Violin Review

The Mendini MV500 is a high-quality beginner violin with a solid hand-carved one-piece maple back, maple neck, maple sides and a solid hand-carved spruce top with a varnish finish. It features an ebony fingerboard, pegs and tailpiece with four fine tuners.
This model is one of the most impressive student violins in terms of appearance, and it rivals the looks of more advanced string instruments. The unit arrives set up with the bridge in place. It eventually opens its sound over time after initial use, and it can stay in tune for weeks.

As one of the best beginner violins to buy, the MV500 comes included with the Cecilio 92D string tuner with a metronome, two Brazilwood bows with unbleached Mongolian horsehair, two bridges, rosin cake, additional strings, a shoulder rest and a lightweight hard case.
Best Intermediate Violin Reviews
 1. Scott Cao 3/4 Violin Review

The Scott Cao 3/4 Violin is a highly-recommended model for the intermediate player looking for an upgrade or even the committed beginner with a more flexible budget. Instruments from the Scott Cao line are known for their fine tone and quality workmanship.
This model is fully-carved with a hand-painted varnish. It features a spruce top with an ebony fingerboard, chin rest and pegs. The tailpiece has fine tuners built in, and the violin comes with Thomastik Dominant strings installed.

It is one of Scott Cao's best intermediate violins in terms of sound quality, and the sound only improves over time to match close to that of a high-quality full size model.
It is very easy to play, especially for adults with smaller hands that struggle with 4/4 violins. The outfit comes with a Brazilwood bow and a carrying case.
2. Johannes Kohr K500 Violin Review

Johannes Kohr violins are some of the finest student instruments from around the world. The K500 violin model is a professionally crafted and easily playable intermediate violin. This model is a best-seller in the industry likely because this popular violin is known for its impressive tone.
It features a flamed maple back with a hand-crafted and hand-varnished glossy red-brown body. Its sides are made of maple with a solid spruce top and solid ebony fittings.

In addition to its beautiful appearance, the sound in the lower strings is rich and dark while the higher tones are sweet and mellow.
The Kohr K500 outfit comes with a Brazilwood natural horsehair bow, shaped hard shell case, rosin cake and Dominant strings. Even when upgrading to a more advanced violin, the K500 makes a very nice instrument to keep as a backup.
3. Louis Carpini G2 Violin Review

The Louis Carpini G2 violin is an upgrade from the brand's Carpini G3 model. It is one of the most popular violin outfits for adult players, and it is made with even more select maple and spruce tone woods by comparison to the previous model.
Even long-time players and instructors are impressed with the G2 and approve of them as intermediate violins for developing players.
The Carpini G2 model is strung with professional steel-core D'Addario Prelude Strings to produce a warmer and more refined sound, and this rich sound resonates fully across all tones.
The violin is made from solid hand-carved maple and spruce with genuine ebony fittings. It features a hand-rubbed oil-based finish with a warm red-brown color. The unit includes a hand-crafted Aubert bridge that is customized to fit each instrument.
The model comes included with a high-quality bow and rosin. It is one of the best instruments for its price point to offer such quality, detail, durability and fine craftsmanship.
4. Ricard Bunnel G1 Violin Reivew

The Bunnel G1 is the most popular violin from the brand, and it makes an excellent model for intermediate to advanced students. It features professional upgrades from the Bunnel G2 model, and professionals describe its sound as sweet and strong.
The G1 performs very well projecting its sound, and it comes with proof in the form of a checklist and date of the professional set-up performed before packaging.
This model is made from solid hand-carved maple and spruce with fittings made of ebony, and it has a rich, dark oil-based finish.
Bunnel violins come with a custom fitted French Aubert bridge, and the bridge height is properly adjusted for easy playability. It also features pegs and fine tuners that are easy to turn. The unit comes with a bow, Kaplan dark rosin and D'Addario Prelude strings installed with an extra set.
5. Cremona SV-600 Premier Artist Violin

Cremona has years of expertise as a leading maker of high-quality instruments, and the Cremona Artist series violins are perfectly suited for serious developing students.
Strings Magazine described the Cremona SV-600 as having an enhanced feel and tone, and the instrument delivers more than enough for advanced students in terms of tone quality and looks. The well-designed violin is also lightweight and easy to set up.
The SV-600 is hand-carved from the best tonewoods to produce an exceptional tone with remarkable carrying power.

With its Dominant strings, the beautifully-designed instrument produces a tone that is powerful yet clear and sweet. It is constructed of highly flamed maple and hand-carved solid spruce. It is finished with a rich hand-applied red-orange varnish.
The unit features Swiss-style ebony fittings with an ebony fingerboard. The model features a Stradivarius-style chin rest, deluxe Brazilwood bow and oblong case.
Best Professional Violin Reviews
1. Yamaha Model 5 Violin Review

Yamaha is well-known as one of the world's leading producers of quality musical instruments of all kinds. They are also known for producing some of the best professional violins. These models are hand-crafted using traditional methods of only fine violins.
The quality of the workmanship for the Yamaha Model 5 is superior, and it virtually lacks flaws or imperfections of any kind. The violin is easy and smooth to play, and it produces a sweet and mellow sound.

Though it is referred to by some as a "student instrument" it has the quality that advanced players would expect for their own needs.
The Yamaha 5 is made with a solid carved spruce top, solid carved maple back and sides, ebony fingerboard, rosewood tuning pegs, rosewood chin rest and tailpiece.
It features four fine tuners and comes with Prelude strings. The unit comes included with a lightweight cordura-covered case, Brazilwood bow and rosin.
2. D Z Strad Maestro Old Spruce Stradi Violin Review

D Z Strad is also well known for producing high-quality violin models, and the D Z Strad Maestro Stradi is one that is perfect for professional solo performances and ensemble play.
It produces a sophisticated sound that opens with color and depth, and it possesses a powerful and full voice. The tone of this model is remarkable, and it certainly stands out as a huge improvement for those accustomed to starter models.
The quality of the violin also helps learning players progress much more easily. This professional violin is meant for those players that are serious about continuing to play violin for years to come.

The model is made with aged European tonewoods including naturally seasoned spruce from the Italian Alps. It is 100 percent hand-made and is oil-varnished by hand.
The model features a hand-carved tailpiece, chin rest and pegs, and it comes with high-quality accessories. The outfit includes a Bricks Pilot case, rosin, carbon fiber bow and Pernambuco wood bow.
3. Snow SV400 Violin Review

Snow instruments are designed to make the process of shopping for violins much easier. The high-quality models are made by talented luthiers with the discerning violin player in mind.
Even professional violinists are sometimes stunned by the great sound of this well-made instrument. It has an even and powerful tone along with an attractive appearance. The SV400 is made with an Italian spruce top and deep enhanced-flame maple back.
It features quality ebony pegs that are precisely fitted and a well-designed fingerboard. All Snow violins are rubbed by hand with an Italian antique varnish finish.
One of the best benefits of this model is its balance of quality and affordability. Because of its price, more players are able to gain access to a professional-level instrument for performance. This model is suitable for every player from beginners to orchestral musicians.
4. Fiddlerman Soloist Violin Review

The Soloist is Fiddlerman's premier level violin, and the workshop in which it is manufactured has won several awards from the Violin Society of America.
The instrument is professionally set up as it is tested, tuned and adjusted personally by Fiddlerman. Professional violin players with years of experience are impressed with the Soloist, and many are even more pleased with its price considering its high-quality and performance.
The wood used to construct the violin is aged for a minimum of ten years, and the unit is made with a spruce top and flamed maple back. It features an ebony fingerboard and Hill-style fine tuner for its E string.
Other qualities include superior boxwood fittings and a Despiau bridge. Its classy antique varnish is applied by hand, and it comes already set up with Dominant strings installed.
5. Sebastian Klotz Baroque Violin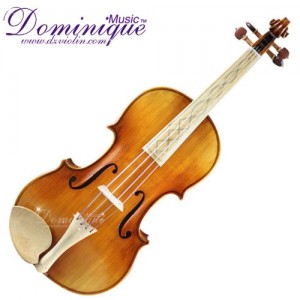 Baroque music has its own distinguishable sound, and many desire this sound in their violin performance. Baroque music centers around well-sustained sound created as an airy arch of tones.
It is rare to find violins that produce these sounds as few violin manufacturers actually create Baroque instruments in modern times. Those that do often charge highly for their creations.
The Sebastian Klotz copy model is a well-researched and carefully planned instrument made to accurately produce the sound desired by seasoned players. As one of the most unique professional violins for sale, it provides a very authentic Baroque sound. Its sound is clear, rich and open in general with excellent range.
This model is handmade and varnished. It is created with naturally air dried 20-year-old spruce with maple ribs, back and scroll. It also features a maple fingerboard, tailpiece, chin rest and hand-carved pegs.
Best Violins for Kids
Not all violins are sold in smaller sizes, but this is an important factor in choosing a violin for kids. Childrens' violins should be small enough to allow them to play comfortably.
It is also helpful to find models that have quality accessories included so you don't have to spend as much for your child to start playing. Cremona is a reliable brand for violins for kids.
They are a top brand in student level instruments, and their models are available at affordable prices. Mendini and ADM also make quality violins for children.
The Cremona SV-175 is a child violin that is affordable, comes in various sizes and has a traditional look. It was reviewed by Music Inc. Magazine as being "designed to meet the needs of beginning students."
The tonewoods for this Cremona violin are carefully chosen, and the outfit comes with a case, D'Addario Prelude strings and a Brazilwood bow.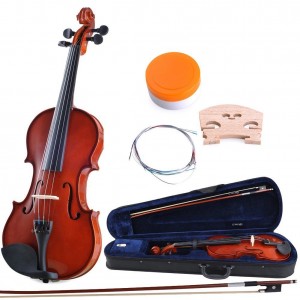 For parents or instructors looking for a more affordable starter violin, there is also the Cremona SV- 130 or Cremona SV- 150 for a smaller price. It is one of the brand's top selling models as it appeals to newer players with its simplicity. It has surprisingly good quality for new players not expecting the bells and whistles.
The Mendini MV300 violin is another quality kids violin. It is available in various sizes from full size all the way down to 1/32 size. The outfit includes a variety of accessories including an extra bridge and set of strings, and it also comes in a variety of colors.
The ADM Violin is one of the most affordable kids violins available. This is helpful for parents that are unsure of their child's dedication or natural skill development.
Despite its low cost, it offers a number of accessories including a luggage case, horsehair bow, an extra bridge, extra strings and rosin. It offers one of the most complete kid violin packages.
Best Electric Violin
Electric violins have become more popular for charismatic players and younger players that want to draw more attention with their instruments.
The best electric violins offer the thrilling experience of a cool instrument with the playability of the standard violin. While they are similar to acoustics in some ways, one should not expect to replace their standard violin with an electric.
Here we have compiled some of the most impressive electric models based off of electric violin reviews along with expert opinions and personal experiences.
The Cecilio CEVN-2BL 4/4 is an affordable model available in many colors. This Cecilio electric violin is made of hand-carved maple, and it has quality components made of natural materials.
The Yamaha SV-130 is arguably the best electric violin on the market. The cost for this Yamaha electric violin is quite steep, but the quality surpasses that of any cheap electric violin tenfold.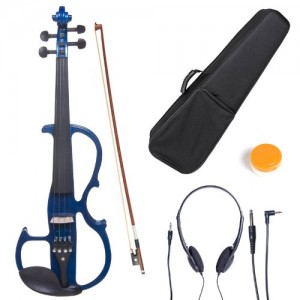 This model is more suitable for professional players who will get more out of the investment. Any Yamaha electric violin review will rave about the sound quality of this instrument. In addition, this model is mp3-compatible for those with expanded needs.
The Fender FV-1 features an impressive wood body made of spruce and maple. It offers a feel very similar to that of a standard acoustic, and it can accommodate many styles of strings. This Fender electric violin features high-quality components and accessories as well.
The Stagg EVN BK has a solid maple body with a bold appearance. Though it is an affordable model, the Stagg electric violin is better suited for those who may not have such ambitious aims.
The ViolinSmart electric violin is one of the most unique looking models available. The futuristic electronic violin is capable of producing impressive sound, and it is also very affordable. It comes with a genuine Mongolian horsehair bow, bridge, rosin and headphones.
Best Violin Brands
Stentor
Stentor is one of the most well-known brands of violins on the market due to their high-quality, long-lasting and great sounding instruments. Stentor violins are hand-crafted but still within reach for those looking to stay within a budget.
They are one of the best violin makers when it comes to offering premium quality and tone from beginner to expert level violins. The Stentor II Violin is an affordable model often recommended by instructors for its craftsmanship and sound.
The Stentor Conservatoire violin is another of their best with its impressive tone, fine craftsmanship and quality accessories.
Best Stentor Violins
Choosing a violin may seem a bit overwhelming to a beginner student or the parent of a beginner. You are making quite a significant investment for an instrument and if you are not quite sure what you are looking for, you may find that you have overpaid significantly for a poor quality instrument that sounds awful and is virtually built to break. With keeping that thought in mind, we will be exploring some of the finest Stentor violin instruments that are broken down and reviewed in a clear and concise manner so that you are guaranteed to get the most for your investment.
Stentor is a well-renowned, leading manufacturer of student violins and orchestral stringed instruments on a global scale. In fact, a Stentor violin is well-known for its value, consistency, and reliability, and is always highly recommended by music teachers and music services for their trusted quality. If you are seeking a violin, it should be noted that a Stentor violin can take your violin student from their very first beginner instrument right up to a professional level. Here are the top three rated Stentor violins; perfect to fit your needs and desires for the violin student in your life.
1. Stentor 1500 4/4 Violin

The Stentor 1500 4/4 violin is a choice violin if you or your student is brand new to the world of violin practice and performance. Weighing in at a mere 4.2 lbs. this stunning handcrafted violin boasts a fine-grained solid spruce top and solid maple back and sides. Additionally featuring inlaid purfling, full ebony fittings, and hardwood chin rest. The red label strings are super sensitive and provide an alloy tailpiece with four string adjusters, including a nylon tailpiece loop. The violin is polished in warm brown lacquer finish. The Stentor 1500 4/4 is also outfitted with an octagonal wood horsehair bow with an ebony frog. Also included is a super lightweight canvas-covered case, that additionally includes a much-needed instrument blanket and super comfortable exterior shoulder rest pocket. Not to mention the fact that this case makes it super convenient and easy to carry to and from violin practice!
It should be noted that this instrument is certainly not recommended for an intermediate or advanced violin student.  However, it is the perfect "bang for your buck" for your beginner. The quality of sound and ease of use if a wonderful option for students who are just getting started in the world of violin. The tone itself is incredibly smooth and rich in tone, especially for a beginner violin.
2. Stentor 1550 4/4 Violin

A slight weight difference sets this The Stentor 1550 4/4 violin just a bit ahead of Stentor 1500 4/4. The Stentor 1550 weighs in at approximately 5.6 lbs. and is handcrafted from gorgeously figured solid tonewoods that include a fine-grained spruce top and flamed solid maple back and sides. The instrument also includes inlaid purfling, full ebony fittings, and a hardwood chin rest. Not the mention the ever-important super-sensitive red label strings, an alloy tailpiece (including four string adjusters) and a nylon tailpiece loop. The violin comes fully assembled and is presented in an elegant rich red-brown color with a Shellac TM clear-coated lacquer finish. Your new Stentor 1550 is also guaranteed to be supplied with a full mounted wooden horsehair bow, a deluxe oblong case that includes an added instrument blanket and shoulder rest compartment.
This is a high quality, beautifully toned violin! It looks far more like a professional violin than most beginner violins. The tone is excellent, it is a bit deeper in tune and not so "sweet". It is also solidly built, and it stays in tune, not to mention the fact that it comes with a decent bow (as opposed to a lot of "beginner" violin sets). Tuning is incredibly simple and this is a super clean and clear violin. This is a wonderful, beautiful instrument that is great for a beginner and also beginner-intermediate. As the cost for violins will in turn start to increase as your violin student's development and skills grow and progress this is the perfect violin to aid in their growth.
3. Stentor 1500 3/4 Violin

This beautiful Stentor 1500 weighs in at only 4 lbs! The elegant violin comes fully assembled and  is hand-crafted with only the finest fine-grained solid spruce top, and solid maple back and sides. The Stentor 1500 also boasts the inlaid purfling, full ebony fittings, hardwood chin rest, and super sensitive red label strings with the alloy tailpiece that features the four string adjusters and nylon tailpiece loop. The stunning instrument is also polished with warm brown lacquer finish and its outfits include the octagonal wooden horsehair bow with ebony frog. Also included is the convenient to carry, lightweight canvas covered case with added instrument blanket and exterior shoulder rest pocket. As the Stentor 1500 ¾ violin weighs in at such a delicate weight, this one as well is perfect for the violinist in your life to take to and from their violin practice with ease and convenience.
This violin is finished quite nicely, and the workmanship is clean. Not to mention the fact that the action is good, and the bridge is properly mounted. This violin has been remarked as perfect for those who have a bit of a violin background but possibly have not played in a few years; a great violin for beginner-intermediate students. One thing that should be noted is that if you are seeking a warmer, rich tone, you may find this tone quality to be a bit subjective, and can be described as almost loud. Again, this Stentor is perfect for a beginner-intermediate, but as tones of a warmer nature are generally preferred by advanced students, this one may prove to be a bit much. The Stentor 1500 also boasts remarkable, ease and comfortability to play. Not to mention that with all of these benefits, for the price, you will certainly not be disappointed.
Additional notes about Stentor Violins
Be sure to take into consideration that those the aforementioned Stentor violins all come fully assembled with a great carrying case, bow and instrument blanket, there are additional accessories that you may need to purchase in addition to the violin itself. Many even prefer to upgrade the strings that are on their Stentor violin as you can certainly place the top of the line strings on this incredible instrument to change and enhance the "out of the box" tone that you will receive. With that in mind, however, even with the standard strings and no additional upgrades, you will most certainly not be disappointed with any of these instruments.
Yet another feature to add about Stentor violins, is that they are carved from the only finest solid tonewood (and yes, wood most certainly matters!) and are individually thicknessed for only the most superb quality of sound. Not to mention the fact that on each and every Stentor violin, the bridge and soundpost are carefully fitted to ensure the only the very best playability. If you are in the market for the finest and most cost effective violin solution to the violin student in your life, be sure to take advantage of all the incredible quality that Stentor has to offer.
Mendini
Mendini violins are made to be budget-friendly for young and beginner players. Unlike many cheap violin manufacturers, Mendini instruments are low in price but still very durable.
This makes them a favorite among parents with children with a new interest in playing. Mendini violin quality is also impressive despite the low cost of many models. Two of the brand's best models include the Mendini 4/4 MV300 and Mendini MV500.
The Mendini MV300 is an extremely affordable model that comes in many sizes and colors. The Mendini MV500 has an impressive sound and look, and it comes with a string tuner with a metronome.
Cecilio
Cecilio is one of the best violin brands that is appreciated for the great models it produces. Players of all levels love their well-constructed violins and the high-quality bows that accompany them.
These instruments are also strung with D'Addario strings to meet the expectations of serious players. Two of the most impressive Cecilio violins are the Cecilio CVN 300 and Cecilio CEVN 2BL.
The Cecilio CVN 300 is an affordable full size violin that looks and sounds great even to long-time players. The Cecilio CEVN 2BL is a quality electric model with a bold appearance and great sound quality.
Cremona
Cremona violins are some of the most popular models for beginners. This is arguably the best violin brand in terms of fine craftsmanship as Cremona violin makers create models in the traditional style of fine European violins.
Upon purchasing a Cremona violin, you can expect a durable instrument with a beautifully clear tone. Three great models from this brand are the Cremona SV-75, Cremona SV- 150 and Cremona SV-175.
Cremona Violins
The Cremona SV-130 is one of the brand's top selling novice models, and it comes in many colors and sizes. The Cremona SV-175 is built with quality woods and strings, and it produces a sound even instructors appreciate.
When it comes to shopping around for a violin for the student or beginner in your life, you may feel a bit at a means to an end when it comes to the overabundance of options that are available. With keeping that thought in mind, there is one company in particular whose violins are not only incredible in terms of their quality, but also their affordability. If you are in the market for a violin that is perfect for a beginner or student, look no further than Cremona. Here, are the top three rated Cremona violins that are wonderful options for new violin students. And they are all guaranteed to not break your bank!
Best Cremona Violins 
1. Cremona SV 75

It is no great surprise why the Cremona SV 75 is a favorite school violin. The outfit itself comes fully equipped with the finest quality instrument, a super protective hard-shell case, bow and made in the USA, top of the line D'Addario Prelude strings.
For the price, you receive a high-quality instrument that includes literally everything that the student in your life needs to kick out their violin learning experience.

All of the fittings and woods on the incredible Cremona SV 75 are hand selected and beautifully carved of hand-carved spruce and maple, including a gorgeous inlaid purfling and exquisite workmanship which excels this Cremona model into being able to boast an impeccable reputation of both tone as well as value.
2. Cremona SV 150

At a mere 1.1 lbs. the Cremona SV 150 violin is an exceptional example of a violin with both quality and value of which significantly exceeds its actual price. The violin is hand carved from the finest selection of solid tonewoods (and yes, wood matters greatly). Along with a quality workmanship for the finest possible tone of which is all too often not seen in terms of violin craftsmanship for beginner violins.
The violin is additionally fitted with high-quality boxwood pegs, composite tailpiece, and chinrest; of which exceeds the fact that not only does the violin sound incredible, but is also boasts a complete look of refinement that is certainly not the norm for violins in this price range. Another great feature that comes with this violin is that it is outfitted with top of the line D'Addario Prelude strings of which significantly improve the overall playing experience, while in turn highlighting only the finest tone possible.

Each of the Cremona SV 150 violin's comes in its very own TL-33 case, which of course provides extreme impact protection in a classically designed lightweight case. The violin also comes with a super high-quality J.LaSalle Brazilwood bow that is guaranteed to take this already superb set and skyrocket it to the top of the list as one of the best available in this particular price range!
3. Cremona SV 175

This Cremona SV 175 Premier Student Violin is specifically designed to meet the needs of beginning and advancing violin students. The Cremona SV 175 features the renowned finely selected tonewoods. And is crafted with the finest workmanship available in order to create a tone that is simply beyond compare, especially for its price! Each violin is additionally fine tuned in order to meet the essential NAFME / MENC specifications. Not to mention the fact that every violin is also finished with a stunning translucent brown coat that permits the one of a kind grain of the wood to vibrantly show through.

Each of the Cremona SV 175 violins comes with an upgraded Travelite oblong violin case that includes a built-in hygrometer, and a stunning octagonal Brazilwood bow completed with an ebony frog and genuine horsehair!
Additional notes about Cremona Violins
With each of the aforementioned Cremona student violins, you will note that the finishes of will range from a warm translucent brown and red to an antique brown. Each of the finishes is additionally applied with multiple, thin coats that provides superior protection for the wood of the violin, while also giving it an elegant, classical look. The necks as well are all oiled for an unmatched feel of comfort and luxury for the player. And traditionally shaped hardwood fittings of both boxwood and ebony are used to ensure proper intonation as well as an overall ease in playability that is particularly essential for a beginner. Regarding the fingerboards, Cremona uses only the finest quality ebony as it is renown for its stability and overall sense of smooth playability.
While of course when it comes to beginners and students, price plays a huge factor in the decision process when deciding which violin the parent, teacher or even student is seeking to buy. Which is one of the things that make Cremona violins so incredible. It is a rare occasion that one can purchase an instrument for an actually affordable price and also receive top of the line quality as well. And that is exactly what you will find when opting to select a Cremona violin, you will find a great price that also comes in association with the best quality tonewoods  and not find yourself sacrificing the instrument's tone or even its playability!
Cremona violins are additionally crafted in the USA and all of the Premier Student Violins are hand-carved and crafted to be able to achieve only the finest and most balanced tones available. With such a striking attention to detail is applied to the student can trust that their instrument will guide them through the early learning process and will aid and assist on their journey and development as they build upon their playing skills.
Franz Hoffmann
Franz Hoffmann is one of the best beginner violin brands. These models are loved by instructors for their warm tone and projection, so buying a Franz Hoffmann violin is usually a good purchase.
Both the Franz Hoffmann Amadeus and Franz Hoffmann Etude 1/10 Violin are two of the best models from the brand. The Franz Hoffmann Amadeus violin is an affordable model made for beginners that is made to help them develop form and play with ease.
The Franz Hoffmann Etude violin has great projection with a full and clear tone, and it's a popular choice for students and their parents.
Scott Cao
The Scott Cao name is known as one of the best violin makers, and the top-of-the-line instruments from this brand are used by soloists and orchestra performers all over the world.
Any model from student all the way to professional sold under this name will be of high-quality. Any Scott Cao violin review will reveal that even violin instructors praise Scott Cao violins for their excellent tone and quality.
The 1679 model is a superior Scott Cao violin made in the method of the Stradivari 1679 Hellier. The Scott Cao 1714 is a reproduction of the Stradivari 1714 Soil, one of the most celebrated violins ever made.
Knilling
Knilling is a reliable violin maker with of 90 years of history creating violins sold in North America. They are reasonably priced and selected for their tone and build.
These instruments are made with high-quality European woods, and they feature quality strings such as D'Addario Prelude or Thomastik Dominant.
Knilling violins you should look for include the Bucharest 4/4 and Sinfonia 4/4 models. The Knilling Bucharest violin is made of aged Bavarian spruce and maple, and its playability and tone quality are its selling points.
The Sinfonia is a high-quality Knilling violin that is constructed well, and it produces fluid sound.
Windsor
A Windsor violin is typically a beginner model meant for players and parents on a budget. The low price comes from the fact that many models are factory produced.
These violins may not be sufficient enough for those that plan to upgrade to more advanced models, but they serve the need of young students just starting to play just fine. The Windsor SVO34 3/4 and Windsor SVO44 4/4 models are the most impressive.
The SVO34 3/4 is an affordable student violin in an accommodating size while the full-size SVO44 4/4 model is also affordable, and it comes with accessories including rosin, a carrying case and a genuine horsehair bow.
Primavera
Primavera is one of the top violin brands for students at the beginning of their skill development. Their range includes affordable models that feature components found on more expensive and advanced instruments.
If you opt for a Primavera violin, the Primavera Prima 200 and Primavera Prima Loreato are some of your best options. The Primavera Prima 200 is the choice of many retailers due to its durability and price while the Primavera Prima Loreato is a superb hand-crafted model meant for serious students.
It is the most detailed and finished model in the Primavera student range.
D Z Strad
D Z Strad rounds off the violin brands list with their versatile models that feature high-quality materials and offer impressive sound.
The D Z Strad Model 101 and D Z Model 601F 4/4 violins are two of the best from the brand. The Model 101 is a favorite among teachers and their students due to its playability, tone and feel that all help students play consistently enough to stay motivated.
The Model 601F is hand-crafted from top-quality materials that help it produce an open and sophisticated sound. According to one D Z Strad violin review, the sound on the 601F is "unbelievably clear and rich."
What is a Violin?
A violin is a stringed instrument that requires a bow to be played traditionally. Its main components include its body, fingerboard, strings and bridge.
These instruments have maintained many of their features throughout history without changing. Quality violins take years to create, and they are made with the best woods and natural materials possible.
Because of the craftsmanship and natural materials needed to make them, they can range in price from less than $100 to thousands.
Like many other instruments, violins are suitable for children and adults to play. They are also created as traditional acoustic styles or modern electric models.
Different Types of Violins Available
Violins for Kids
Kids' violins are unique in that they are usually smaller in size and often have basic features. Unlike standard models, they are not usually made with providing the highest quality in mind.
Violins for kids are smaller, but they also come in various sizes. It is important to get the size correct to ensure the child will be able to play comfortably. This can be determined by matching arm length to instrument size.
Violin descriptions may be misleading when distinguishing between adult and kid models, but there are a few quality brands that have affordable violins for kids with accessories.
The amount of money you spend on a kid's violin will depend on their skill level, your personal budget and their dedication to playing.
Instructors and other players may add opinions, but it takes personal discretion to decide how much to spend.
Violins for Students and Beginners
Student violins are the most common types of violins purchased by new buyers. Beginner violins are appropriate for those players that are interested in learning but not quite sure if they intend to continue playing down the line.
One can expect a decrease in tonal quality compared to more advanced models, and they often require the user to set up the violin components on their own. Compared to professional models, they may be more difficult to play easily.
Student violins are made from lower-quality woods compared to advanced violins, and they employ less hand crafting during the carving, assembling and finishing processes.
These violins may feature plastic parts such as the pegs and chin rest, and they may come with lower quality accessories as well.
The upside to this is the fact that they are much more affordable by comparison.
Violins for Intermediate Players
Intermediate violins have capabilities and playability beyond those of student violins, but they are still not up to par with professional level instruments.
They are useful for filling the gap for players that are beyond amateur development but still not near the expert level of mastery of the violin.
Intermediate violins are purchased when the player wants to or already has advanced their skills beyond the capabilities of the beginner instrument.
They are more affordable than professional models, and they are suitable for those that may not have performance or professional necessity in having expert models.
Those that buy intermediate violins are those that are continuing to advance in their skills. Some violin manufacturers as well as shops and stores completely omit this category of violins while focusing only on student level and professional level.
It is a necessary category for players that have serious passion and have developed their playing ability but are not ready to spend the sometimes thousands of dollars necessary to own a professional violin.
Violins for Professionals
Professional violins are obviously the cream of the crop models that most players eventually hope to own. They are the models upon which the most dedicated players, performance artists, instructors and other professionals rely.
They provide the best sounds without as much effort needed by lower end models. Intermediate violins are purchased when the player has had years of experience and has outgrown violins of lower skill levels.
They are also purchased when the player needs a reliable instrument for performance purposes.
There are different types of violins at the professional level, and many of them allow the player to have a specific sound that may be unique from standard models. This is not common with beginner or intermediate violins.
Professional violins are the most expensive because they are made with the highest quality aged wood with natural components and accessories, and they are hand-crafted and assembled by master luthiers.
Factors To Consider When Buying a Violin
Manufacturer
Check with fellow players, instructors or violinists in your family about their favorite types of violins and accessories to play and purchase.
Many players and their circles prefer certain brands over others because of the quality they can expect in each instrument. Before purchasing a violin, determine who makes it and where.
The best violins in the world are crafted in traditional European workshops. There is a great history with violin making along with the access to the best woods in the world.
More popular brands also have more buyers that can share their opinions through product reviews. This allows you to gain an understanding of the manufacturer's reputation and history for producing instruments.
Wood
The wood used in making a violin is important to the final sound of the instrument. Traditional violins are made of maple and spruce, and this is the combination you can expect to find from most violin makers.
The top of the violin is usually made of spruce while the back, sides and neck are made from flamed maple.
Other components (such as the chin rest, pegs, fingerboard and tailpiece) are made from ebony.
Wood changes its dimensions based on changes in surrounding temperature and humidity, so wood used for violins must be dried naturally in the open.
Leaving it to dry among the elements exposes it to natural environmental conditions. This prevents the finished violin from experiencing cracks in its wood because the wood has changed on its own over a period of years and adapted to the fluctuations.
Age
Most people prefer to purchase their violins new, but there are also benefits to using older models. If the violin is loaned or given as a gift, you can save the costs of purchasing a new one.
It is well known that it takes time for a violin to produce its true sound, so it can help to have an instrument that has already been played for years on end.
Newer models may present technological innovations that make it easier or more enjoyable for you to play and increase your skill.
There is also the excitement of experiencing the enhanced sound that the instrument eventually produces. This change has already passed with a violin that is used.
Tone and Sound
Aside from comfort and playability, the sound of the violin is essentially the most important feature. There's no use in playing any musical instrument if you are not pleased with the sound it produces.
For a violin, you should make sure there are no undertones or buzzing effects as you play. The best violin should create the projection and tone that you need. A good violin will produce a beautiful tone, but some players desire even more than that.
Some players want a violin that creates a certain kind of sound, so you may want to buy a special model that provides the sound you desire.
Some people have a general preference for tones with more mellow, warm or bright sounds depending on how they play.
Setup and Package
Most violins of the highest quality will come already prepared and set up. Your violin's chin rest, pegs, strings and bridge should fit well for fluid playing.
You should be able to play each string without brushing against any others. If this is not the case, your bridge likely needs adjustment.
The pegs should be tightly wound, the neck should sit at the right angle and each string should be able to be pressed even down near the bridge.
You can have these components adjusted at a violin shop, but it's much easier to already have a model set up so you can play it immediately.
The accessories that come with the outfit are also important in determining how easy or enjoyable your playing experience can be. Many violins come with accessories, but these should be quality pieces as well.
The quality should also be consistent across all components. You should look for a bow that is made from wood with genuine horsehair (some high-end violins may include quality synthetic bows as well). The included case should actually be able to protect the instrument in addition to carrying it around.
The rosin should be usable without much fuss, and it should actually make a difference in your ability to produce a good sound. Some models also include a chin rest or strings, and these should also be usable and helpful.
You can always purchase your own accessories and add them in with included parts, but this adds to the overall cost of the instrument.

Varnish
Quality violins are usually finished with an oil varnish. This type is applied by hand with a brush, and it is applied in several coats.
Compared to a nitro varnish, the oil varnish is applied sometimes as slowly as one day at a time to allow each layer to dry completely.
It has a much better resistance over time, and the oil varnish is elastic enough to handle any dimensional changes to the violin's body.
Color
The color of a violin can enhance its aesthetic appeal and overall beauty. Most violins have a brown or red-brown appearance due to the wood and/or varnish used.
Some players prefer a more exciting appearance with colored violins, and this is even more common for electric models.
Black violins can usually be expected to have a bold shape as can red, green, orange or blue violins.
White violins may be more traditional or classy, but these types can have outrageous looks as well.
Size
Violins are made in many sizes to accommodate violin players of different sizes and ages. Choosing the right violin size involves extending your arm and measuring the length from your neck to the center of your palm.
Most adults will require a full size violin. Children and smaller adults may need a half size violin or smaller. In general, arm length will correspond with instrument size:
| Arm Length | Violin Size |
| --- | --- |
| Over 23" | 4/4 violin |
| 22" | 3/4 size violin |
| 20" | 1/2 size violin |
| 18" | 1/4 violin |
| 16" | 1/8 violin |
| 15" | 1/10 violin |
| 14" | 1/16 violin |

Price
The price is an important factor for those looking for the best instrument, but it is also important for those shopping within a budget.
The difference in price between most models is the quality of the wood used in construction, the workmanship of the model and the initial set up.
The more carefully a violin is constructed, the better the sound. With better sound comes a higher price tag. The price will also be increased with add-ons, adjustments, services and replacement parts.
Tips on Choosing the Best Violin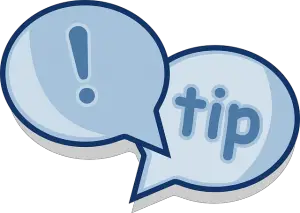 Decide ahead of time if you'd rather buy or rent. Your decision to buy or rent the instrument will depend upon the age and skill level of the player. It's important to make this decision ahead of time because it will likely affect the type and quality of violin you buy.
Bring another violinist along. Having another opinion (especially one with more experience or advanced skill that already knows how to buy a violin) will help you better avoid models you don't need to get the most from your investment.
Check the quality of the construction. There are several factors that show a violin to be well-made. You should check any model in which you have interest for cracks, warps, weak spots, off-center components, etc. A violin worth your time will look virtually flawless."
If possible, try it before buying. You should never purchase a violin without testing it out and comparing it to other models. You may actually get to go off into a practice room with your own bow. Even when buying online, try to find your model at a local violin shop for a test run."
Test the sound as much as possible. It helps to have another ear with you to provide opinions on the things you cannot hear. The projection of a violin is better assessed at a distance, and having input in that area is essential.
Take it home first. Many violin shops will let you borrow a model for a week or more. You may be able to visit multiple shops to compare models at home before purchase."
What to Look for When Buying a Violin
Violin Parts and Accessories
Violin Cases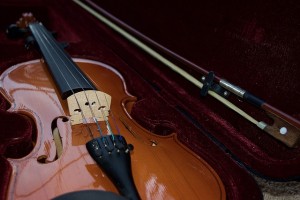 The best violin case is clearly one that will do the best job to protect your instrument, but there are many factors that work together to make this happen.
When choosing a case, you should align your priorities when it comes to security, features and weight. The best violin cases offer extra suspension and cushioning, weatherproofing and durability.
Some even come in exciting colors for esthetic value. Cases we recommend that have these features include the Stylus 5001S Bam violin case and Featherlite 1003 Bobelock violin case.
Violin Strings
Choosing the best violin strings involves considering the material, gauge, price and brand. The best strings for violin players will depend upon their skill and the sound they desire to create.
Violin strings are available in different thicknesses and tensions. A thin violin string provides brighter sound while thick string offers louder more centered sound. Pirastro Evah Pirazzi violin strings have a synthetic core and produce powerful sound matched with easy response and playability.
They are available in thin, medium and thick. D'Addario Helicore violin strings are steel-core strings with a warm sound. They are very responsive and produce unique overtones due to their winding pattern.
Violin Bows
Choosing the best violin bow requires you to consider the most important components of a violin bow. These include the stick and hair material, weight, shape and sound quality.
Testing violins means you bring a bow, but testing bows means you should bring the violin you plan to play to the shop and try out new bow models before committing. The Fiddlerman Carbon Fiber Violin Bow 4/4 is one of the best violin bows that balances quality and cost well.
The weight and material allow for improved form and execution, and this is especially important for new players.

Violin Rosin
You should decide if you prefer more grip and traction (dark rosin) or a smoother glide (light rosin). Quality rosin should make a significant change in your ability to play your instrument, so it should be easy to apply.
The best rosin for violin is soft enough to use immediately and able to resist shattering. Rosins that are more high-quality will leave less residue behind, and the best violin rosin also works with an individual's unique circumstances including their strings, sound preferences and climate.
Two quality rosin products include Petz VP-054V Light Rosin and Andrea Vienna Rosin.
New Violins vs Used Violins
If you are a new buyer, you have probably come across debates online about whether it is best for new players to start with new or used violins.
Like other factors involved with buying a new instrument, there are pros and cons to owning both new and old violins.
There is an excitement players experience upon opening a brand new instrument. A modern violin will be fresh in appearance with no wear, chips or cracks. It should be set up, fun to play and responsive.
A new violin will improve over time due to being broken in through constant play and through continuous aging of its wood. With a new violin, you are less likely to need repetitive repairs or to notice sudden worsening of appearance.
A used violin can be just as good as a brand new one. The wood has already matured and will be less likely to warp when exposed to environmental changes.
Many older used violins produce more mellow tones due to age and the trend of making modern violins sound louder. It is ultimately up to the buyer to choose a new or used violin, but the owner and staff here all agree that buying newer is better in the long run.
Violin FAQ
How often should I re-hair my bow?
Some people must re-hair their bows as often as twice a year (or every six months) while some players can last as long as 18 months. The frequency with which a player must do this depends on how much wear is put on the hair due to how often they play.
What is the best violin size for a __ year old?
Children use violins of all sizes, but the correct size is not just dependent upon the child's age. The child's arms must be measured to ensure a precise fit. Going by age alone may result in a model that is too large, and this will hinder his or her development.
My violin is damaged. How do I fix it?
Violins are precious crafts made with natural materials and often worked by hand. It is never wise to attempt to fix any major issues by yourself. If your instrument is in need of significant repair, you should take it to a violin shop to have it professionally serviced.
How should I store my violin?
Keep your violin in a safe place when not in use. Never leave it in places with extreme temperatures or humidity. Always place it with the string side up, and never place it in a chair or on the floor as it can get sat on or stepped on. If you prefer to keep your violin within easy reach, consider buying a violin wall hanger.
Where to Buy Violins
Violins are some of the oldest, most classic and most celebrated instruments in history, and they can be purchased and owned nearly anywhere.
After trying and testing out preferred models, many people choose to purchase their instruments in stores and shops as they are within quick access.
The secret of how to buy a violin with reduced price? Though it comes with the waiting for delivery, buying violins online can often be a much more beneficial option. You can order your instrument whenever you need it and often save on violin costs.
Expensive violins can burn a hole in your pocket, but many online retailers offer discounts on these and other models.
The best violin to buy is the one that best meets your needs, and taking advantage of reduced prices is a big need for those shopping on a budget. The cost of a violin can increase if it must be professionally set up or if you buy your own accessories.
Manufacturers and online stores such as Amazon offer popular fiddles for sale much lower than prices in violin shops. Another benefit is the ability to compare more models than those they may only have in your local area.
Making the Decision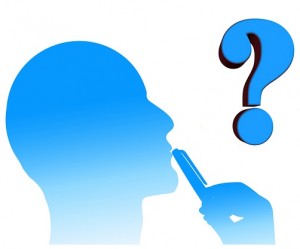 There is a virtually never-ending span of information when it comes to purchasing a new violin. It can be hard enough for experienced players to sort through this information, but it is completely overwhelming for beginners.
Hopefully the violin buying process has been made simpler with the guide provided here.
It is important to learn the most significant aspects of owning a violin, so every player should look for the same basic traits before considering any instrument.
The model must produce good sound, be comfortable to maneuver and easy to play. Many buyers have special circumstances that require them to look for certain things in a new instrument.
Some people are budding players or are the parents of young amateurs. Other buyers are intermediate and advanced players looking for the right models that will help them enhance their skill while suiting their current skill level. Still others are curious to try out electric models.
At this point you should have a better understanding of the factors that are necessary to choose a great violin and also how to choose one for your unique situation.
As you or your child's skill level increases, you will already have a wealth of information to which you can refer to know how to move up the violin ladder.
Consider all of the options available to you, and use this guide to help you narrow down your choices. Now that you know you can make an informed decision, get started testing out instruments today so you can start playing as soon as you want.