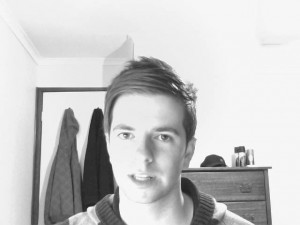 If you have found this website, you are likely interested in purchasing and/or playing the violin. If you are a new buyer, chances are you are probably confused about the various types and styles of violins on the market. This website was created specifically with people like you in mind.
Creator and author Charles Pearson created this website to assist violin shoppers and new players during their selection process. It can be difficult for those new to playing to understand what to look for and what to avoid when investing their time and money, so any assistance can prove to be very useful.
Growing up in Melbourne, he spent his childhood at many a violin lesson. Luckily, he came from a family of passionate violinists and carried the gene into his own hobby. From playing at the age of three, he grew up to become a professional himself before branching off into violin instruction.
His greatest professional joy comes from seeing the skill develop along with the dedication in his students, and this can only happen when they've been given the right foundation. Because of this, he takes on a personal responsibility to assist new adult players and parents in finding their perfect instruments.
He made this website in the hopes of helping fellow players find violin models that are affordable but also high-quality. The aim of his efforts is to help new players or parents easily sort through the tons of information available on the topic in order to narrow down their choices and find the best instruments for their unique needs.
Here you can find product recommendations, maintenance tips, violin reviews and everything in between. This website has nearly everything an amateur player or parent of a young student could hope to find in regard to learning about the details of quality violins.