If you have an acoustic violin and are looking for an easy way to amplify your sound, you are in need of a violin pickup! Ideally, using a pickup will amplify your sound without sacrificing the sound quality. This is especially handy if you are playing in a large venue where there are a lot of people, or if you are playing along with other people using instruments that are amped up and loud (like guitars for example). While you can technically choose to perform in front of a microphone, this can result in reduced sound quality, and can also be challenging if you want to be able to move around the stage. With a pickup, you can amplify your sound and have the freedom to move around. It's the best of both worlds!
Our Top 3 Picks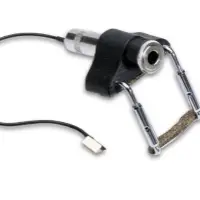 Fishman Classic Series V-200 Professional Violin Pickup

Our rating
clearer sound quality
Price: See Here

If you aren't aware of what a pickup is, it is a small device that's attached to your violin and converts it from an acoustic instrument into an electric one. After the pickup is attached to the violin, it is plugged into an amp, and that's it!
If you are in the market for a violin pickup, you most likely understand that there are a lot of products available. There is also a pretty significant price difference between different models which can make it difficult to make a decision. To make your decision easier, we have selected the top violin pickups and are reviewing them for you now!
Fishman Classic Series V-200 Professional Violin Pickup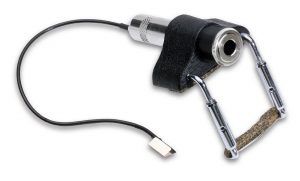 This first violin pickup is by the company Fishman and is a piezo-ceramic pickup. This pickup is easy to install and can be easily removed if needed. Because it is a piezo pickup this means that it will not pick up on any magnetic fields, which will help to produce a clearer sound quality. The main concern with installing a violin pickup is that the acoustic sound quality will be diminished, but this product does a great job of keeping the sound as close to the original acoustic sound as possible. Use this pickup with or without a preamp. Finally, this pickup features a ¼" output jack.
While this pickup is a bit on the pricier side, it is worth the money because of the sound output it provides. Using a preamp will give you even more tone control, but even without it the sound quality is very good.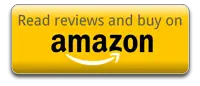 Barcus Berry 3100 Clamp-On Bridge Violin Piezo Pickup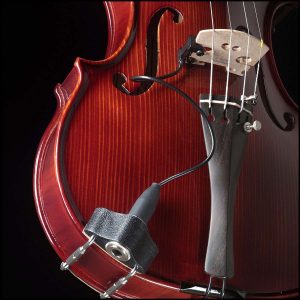 The next violin pickup on our list is the Barcus Berry 3100 model. This is another pickup that does not require you to permanently drill holes into your violin- it simply clamps on the bridge, which makes it easy to install, as well as easy to remove. This model is also a piezo pickup which helps ensure superior sound quality. The feedback rejection feature also helps to produce a sound that is as similar to the violin's true sound as possible. This pickup does not require a preamp. This product does not come with a cord to use with your amp, you will have to purchase it separately.
This violin pickup is also on the pricier side, but will give you the sound result that you are looking for. This product does a great job of simply amplifying the true sound of the violin and nothing else- something that can be hard to find when researching pickups. While no pickup will give you a 100% true acoustic violin sound, this product will get you very close. If you are a violin professional, this will be a worthy investment.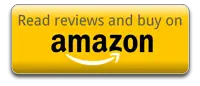 Leegoal Violin Contact Mic. Pickup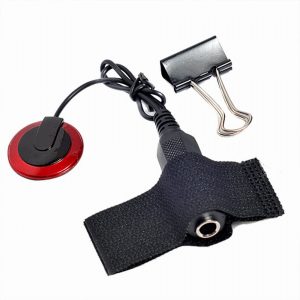 This piezo pickup from Leegoal is a great product that comes at an extremely affordable price point. This product attaches via velcro and includes a ¼" jack and 9 inch cable. This pickup is easy to install and can also be used on a variety of instruments such as violas, cellos, banjos, and guitars. This product does not include the cable for plugging into the amp. At such an affordable price, however, this is not a huge problem.
This is one of the best violin pickups on the market based on its quality and price point. If you are unsure if you want to use a pickup, this is a great solution for you so that you do not have to make a big investment. With that in mind, this is still a great product that will produce a quality sound on whatever instrument you use it on.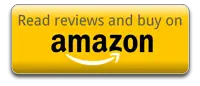 Andoer Cherub WCP-60V Clip-on Pickup for Violin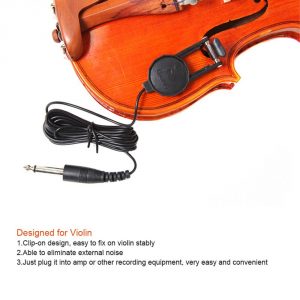 This Andoer violin pickup is a cherub pickup and is another affordable option that will produce great sound. This pickup attaches by clipping onto your violin– no drilling holes or using any sort of putty or other material that could ruin your violin. This pickup also comes with a long cord that is around 8 feet in length, giving you a good amount of freedom to move around while using your violin. It also comes with a standard ¼" jack.
This model will be one of the best to purchase in terms of affordability, sound quality, and ease of use. The clip on feature ensures it attaches snugly to your violin without damaging it. Don't let the low price point scare you away, this is a quality product from an established brand that specializes in this type of equipment.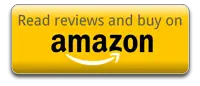 Kremona VV-1 Violin/Viola Pickup
Finally, the Kremona pickup is a moderately priced piezo pickup. What makes this product unique is its wood casing that helps it to blend into the violin, where as other models are typically black and are very visible. This product also features a ¼" jack and is easy to install and detach from any violin or viola. This product does not come with a cable to use with your amp.
If you are looking for a quality violin pickup and are willing to spend a little more, this is a good option for you. While it is not the most expensive pickup on this list, it is also not the cheapest. This product is a good investment piece that will produce quality sound and will also look better than most other models, making it a great option for users who will use this product for performances.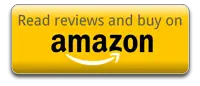 Conclusion
There you have it! Each pickup on this list will produce great sound that stays as true to the original acoustic sound of your violin as possible.
Depending on how frequently and for what purpose you use your violin, you should be able to easily determine which model to select. If you are a professional player, consider the Fishman, Barcus Berry, or Kremona. For intro users or those who only play as a hobby, the Leegoal and Andoer models will serve you very well.