Founded in 1989, Cremona Violins is internationally recognized as a distinguished maker of fine stringed instruments and bows ranging from fractional size instruments for beginners to superior master instruments and bows for advanced and professional players. Today, Cremona instruments and bows are being distributed by top musical instrument companies in over twenty countries in Europe, America, and Asia.
The Cremona SV-500 Premier Artist Violin is an instrument that is handcrafted from the most-outstanding and well selected tonewoods out there. This violin has transparent varnish highlights, a straight-grained hard spruce and a figured solid maple. The varnish is little shaded to make it appear more vintage as an old, and fine instrument.
The Cremona SV-500 Premier Artist Violin offers a very smooth and ear pleasing tone. The work on the edges and the purfling is very cleanly made, and it has a beautifully cut scroll. It has genuine ebony trimming and fingerboard.
This violin is great for the advanced student, but actually it is excellent for the professional violin player too. The Cremona SV-500 Premier Artist Violin comes with a lightweight rigid foam oblong case and a well-balanced bow. It comes in sizes 4/4 to 1/4
| Violin on Amazon | Grade | Manufacturer |
| --- | --- | --- |
| Cremona SV-500 Violin | Advanced | Cremona |
Pros:
I was looking for a step up above a beginners violin. It feels that this accomplished just that
I bought this violin for my 10-year old son. My son is playing this new thing and he likes it. We both like the sound (it's open, not nasal), and this was later confirmed by his teacher and luthier.
Very good violin delivered in very good condition!
Crafted nicely. Very good looking. Much better than expected. Sounds and plays nice. The case is excellent and well made.
Cons:
The pegs do tend to slip while tuning but it's nothing a little peg dope can't do.
The finish on the neck looks hastily done.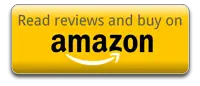 Features
Best tone quality for the advanced student.
Flamed maple with a rich, hand applied golden red-brown varnish finish.
Comfortably shaped Stradivarius chinrest, J. LaSalle LB-17 Premium Brazilwood Deluxe Student Violin Bow and oblong case.
Quality ebony fittings and ebony fingerboard with lightweight composite tailpiece for easy tuning, all hand carved all solid spruce and maple body.
Specifications
Back and Sides: Figured solid Maple
Bow: LaSalle LB-17 Premium Brazilwood Deluxe Student Violin Bow
Bridge: Aged Maple
Case: Lightweight, oblong, rigid foam, plush lined w/ matching blanket
Chinrest: Guarneri-style (over the tailpiece model)
Fingerboard: Select Ebony
Finish: Shaded brown-red Varnish
Neck and finish: Solid Maple
Nut and Saddle: Ebony
Peg shape: Swiss
Purfling: Inlaid wood
Strings: D'Addario® Prelude® Steel Strings
Tailpiece: Black lightweight composite, 4-built-in tuners
Top: Solid spruce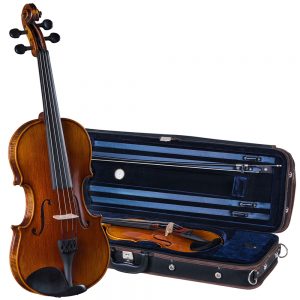 Decision Time
The Cremona SV-500 Premier Artist Violin is the perfect violin for the advanced student, or even a professional violinist, as his backup instrument. It's nicely crafted and a very beautifully looking violin. If you want a violin that will transition you from beginner to intermediate and possibly advanced get the Cremona SV-500 Premier Artist Violin is the one!